Welcome to Hiroshima

Hiroshima Prefecture, situated in the southwestern part of Japan, is blessed with abundant natural beauty. Hiroshima is the 11th largest prefecture in the nation, and its total area is 8,473 square kilometers, 2.2% of the entire area of Japan.

Hiroshima Prefecture borders on Tottori and Shimane Prefectures to the north, and Okayama to the east, Yamaguchi to the west, and the Seto Inland Sea to the south.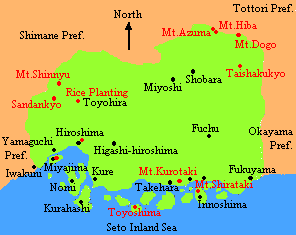 Kagura (Shinto music dancing) at Mt. Dogo.
Courtesy of Renji Umatani
Some examples of popular hiking spots.
Click on the place name in red on the map.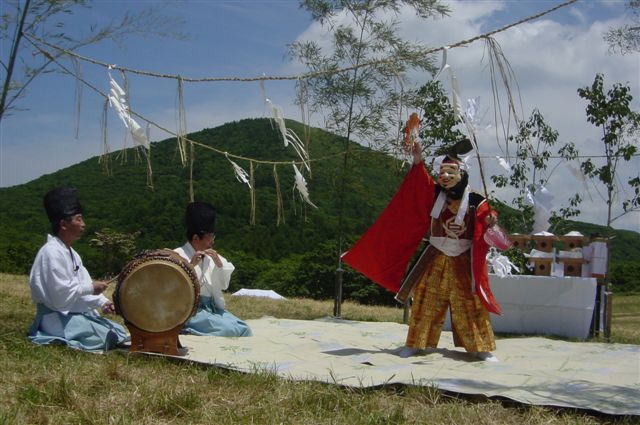 There are nearly 400 mountains and about 140 islands in the prefecture. The climate in the prefecture varies from the south to the north. Take, for example, snowfall in winter; the Seto Inland areas are relatively warm and snow is rare, but the Chugoku mountain areas often have a heavy snowfall. As it changes from season to season, the character of mountains, valleys and fields varies with plentiful greenery in spring to summer and beautifully tinted leaves in autumn, and a fascinating landscape of snow in winter.

There are many good hiking courses in the prefecture. Moreover many cities and towns hold traditional festivals and a wide variety of cultural events throughout the year.

Have memorable experiences exploring and discovering various parts of the prefecture. Joining Gansu Hikes , that are held monthly on a voluntary basis, is recommended.

Here is information on popular hiking spots.